Why Microtel?
A guide for Canadian franchisees
Discover why Microtel by Wyndham is one of Canada's fastest-growing midscale hotel brands among investors seeking maximum ROI and full-service franchise support.

This helpful guide introduces you to Microtel and our Canadian licensing agent and managing partner, MasterBUILT. It answers key questions you may have before taking the next step and touching base with a franchise representative.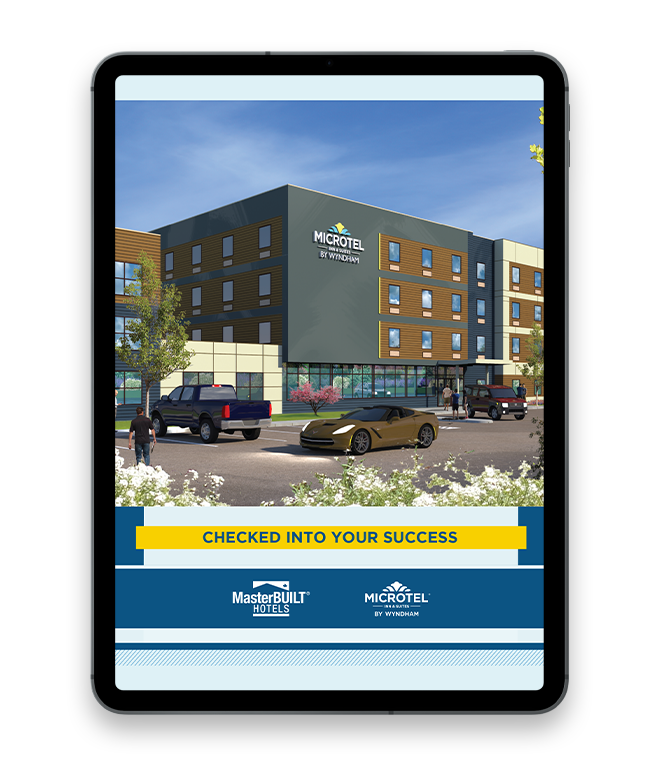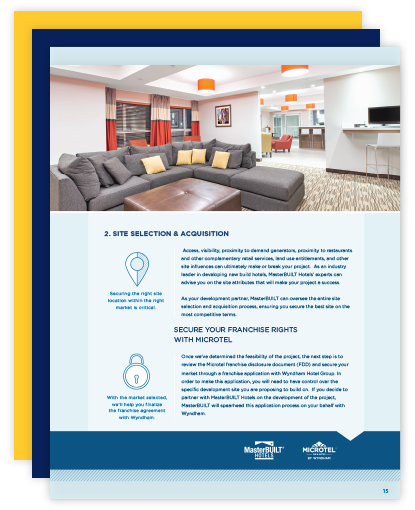 What's inside?
Microtel's existing Canadian properties and growth objectives
The value Wyndham brings as the world's largest hotel group
5 areas where Microtel delivers a 'smarter hotel investment'

Design, construction & maintenance value
Modern comfort & reliability
Sustainability & social responsibility
Designed for the Canadian market
The end-to-end support provided by MasterBUILT